Medium Sized Columns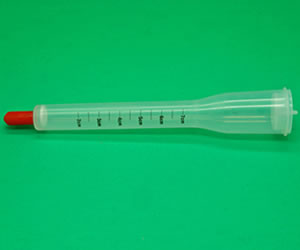 R1010 11.5ml Column
Made from clarified polypropylene with an elevated frit with a nominal retention of 30µ on the standard version.
A faster flowing version with a 60-90µ frit is available as a special order.
Supplied with a top cap and red tip cover.
R1030 reservoir is available in two sizes for this column greatly expanding its capacity.
Column Length: 129.1mm
Capacity of Bed Area: 5.5mL
Overall Capacity: 13.4mL
O.D. of Bed Area: 11.9mm
I.D. of Bed Area: 9.3mm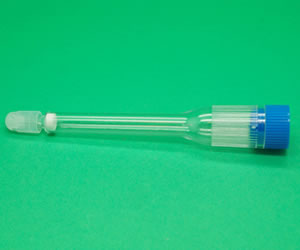 104704 7.5ml Column
Available in Polypropylene or Polystyrene complete with blue top caps, tip caps and mounted frits.
Overall Length - 12.3cm
Total Volume - 7.5ml
Column Capacity - 3ml
Upper reservoir - 4.5ml
ID - 8m
OD - 10 mm
Length - 60mm